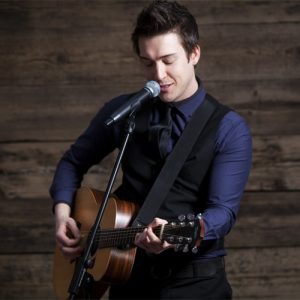 Hire the best Acoustic soloist singer for parties, birthdays, fundraisers, product launch, dinner dance, and any other private or corporate entertainment event in Australia.
We have the most talented Acoustic soloist singers working with us to provide world class entertainment for your event.
Be ready to be impressed at your next event with our professional Acoustic soloist singer in Adelaide.
Acoustic Soloist Singers For All Kinds of Events
Are you seeking a soloist in Jazz, Instrumental, Pop or Classical? Know that you have a comfortable choice in all these various genres. The options are endless, whether it be a Harpist for a wedding or a solo instrumental easy listening guitarist for a corporate function or you may even want to jazz things up a bit with a jazz guitarist, a slick outfit for your stand up cocktail after a long week at work.
We Offer Highly Experienced Acoustic Soloist Singers
An Acoustic Solo Singer goes through years of preparation to perfect their vocals. Our professional Acoustic Soloist have plenty of experience performing at different events, and are ready to interact with any kind of audience. They will delight your guests with their fantastic charisma, leaving them happy and beaming.
Acoustic Soloist Singers Are The Best Choice of Entertainment
Acoustic Soloist singers are perfect for events with limited space. They can guarantee a wonderful event without hosting a large band. Our Acoustic Soloists have great stage presence, they are versatile, and add a touch of glamour to any event. The whole point of hiring an Acoustic Soloist Singer is to make your event successful and that's what we set out to do.
Beside amazing Acoustic soloist singers, we offer other talented performers in different categories that will suit your particular corporate or private entertainment needs.
Let our experienced Acoustic soloist singer entertain your guests at your next event. We offer the best Acoustic soloist singer all over Australia and Asia. Whether you are in Sydney, Canberra, Melbourne, Brisbane, Perth, Tasmania, Gold Coast, Adelaide, or Asia. Get in touch with us now so we can book the best Acoustic soloist singer for your next gathering or corporate event.
There is no function and or event too small or too big to handle. Our highest intention is to exceed your expectations from your initial contact with our Australian Entertainment Talent Agency to the professional entertainment such as Acoustic Soloist Singers and following up with our sincere thanks, appreciation and requesting any feedback you may have so we can continually provide outstanding service.
Your event or function means the world to us and just know we will always go beyond the call of duty to ensure your extremely happy with our service in whichever state of Australia you are in and in Asia and globally.