Hire Flamenco dancers, guitarists, and groups for parties, birthdays, family reunions, dinner dance, and any other private or corporate entertainment event in Australia. We have the best group of Flamenco performers working with us to provide world class entertainment for your event. Be ready to be immersed in Spanish culture with the most talented Flamenco performers.
Have You Ever Been to a Flamenco Show?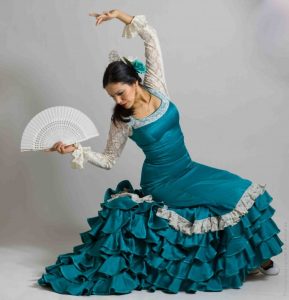 Music from the heart of Spain, Flamenco.
You will agree when we say that Flamenco is all about transmitting passion through dance and our Flamenco dancers and performers are there to do exactly that.
The drums & guitars, singing, clapping, shoe tapping (zapateo), the flamboyant outfits, and most importantly, the amazing body movements make Flamenco dancing such an authentic form of expression.
Olé!
Hire Flamenco Dancers, Guitarists, and Groups in Adelaide
Peña Flamenca is a group of Flamenco dancers and musicians getting together to perform all kinds of Spanish songs and dances. You will be able to feel the emotions being transmitted and get the occasional goose bump while enjoying the show. Give our dancers and musicians the chance to surround your guests in a real Flamenco experience.
Where Do Flamenco Dancers Come 
From?
Flamenco dancing comes from a region in Spain called Andalucia. People from Andalucia, specifically in the city of Sevilla, organize an exuberant event called "La Feria de Abril" every year in April. They take this April Fair as an opportunity to dress up in traditional Spanish outfits, eat a lot of tapas (traditional Spanish food), and basically, party until the break of dawn. But it is not all about just party for the sake of it, it is about displaying the most amazing art they own, Flamenco dancing and singing.
Beside Flamenco dancers, we offer other talented dancers in different categories that will suit your particular corporate or private entertainment needs.
Let us bring a piece of Spain to your table. We have Flamenco entertainers available all over Australia and Asia. Whether you are in Sydney, Canberra, Melbourne, Brisbane, Perth, Tasmania, Gold Coast, Adelaide, or Asia. Get in touch with us now so we can book the best Flamenco dancers and performers for your next gathering or corporate event.
There is no function and or event too small or too big to handle. Our highest intention is to exceed your expectations from your initial contact with our Australian Entertainment Talent Agency to the professional entertainment such as Flamenco dancers and groups and following up with our sincere thanks, appreciation and requesting any feedback you may have so we can continually provide outstanding service.
Your event or function means the world to us and just know we will always go beyond the call of duty to ensure your extremely happy with our service in whichever state of Australia you are in and in Asia and globally.