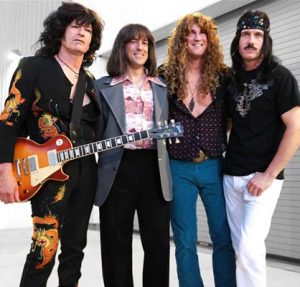 Hire the best Tribute band for parties, birthdays, fundraisers, product launch, dinner dance, and any other private or corporate entertainment event in Australia. We have the most talented Tribute bands working with us to provide world class entertainment for your event. Be ready to be impressed at your next event with our professional Tribute band in Adelaide.
Hire a Tribute Band For Your Next Private or Corporate Event
Let's do the time warp again. How about a Bon Jovi Tribute Band or an ABBA Tribute Band? Want to go back in time and re-live those fun times dancing to your favorite classics like Dancing Queen to Mamma Mia? Tribute bands are all about going back in time and enjoying songs that have a lasting effect. Songs with melodies!! Great for corporate events, themed events, and gala dinners.
We Offer a Wide Selection of Tribute Bands
Our Tribute bands are able to replicate different music stars. Who's your favorite singer or band? Just name it and they will come to your door and play your favorite songs. Our Tribute bands are equipped with the right costumes and have amazing stage presence to impersonate your favorite star. They look so authentic you will almost not tell the difference between the original and the impersonator. Our Tribute bands will have you thrilling.
Why You Should Hire Our Tribute Bands
Everyone just wants their event to be fun and leave a mark. Our aim is to help you achieve that and leave you and your guests satisfied. Our Tribute bands are high-grade performers and have plenty of experience on stage doing different kinds of acts. They spent a high amount of time practicing and perfecting themselves to offer the best performance.
Beside amazing Tribute bands, we offer other talented performers in different categories that will suit your particular corporate or private entertainment needs.
Let our experienced Tribute band entertain your guests at your next event. We offer the best Tribute bands all over Australia and Asia. Whether you are in Sydney, Canberra, Melbourne, Brisbane, Perth, Tasmania, Gold Coast, Adelaide, or Asia. Get in touch with us now so we can book the best Tribute band for your next gathering or corporate event.
There is no function and or event too small or too big to handle. Our highest intention is to exceed your expectations from your initial contact with our entertainment agency to the professional entertainment such as Tribute Band and following up with our sincere thanks, appreciation and requesting any feedback you may have so we can continually provide outstanding service.
Your event or function means the world to us and just know we will always go beyond the call of duty to ensure your extremely happy with our service in whichever state of Australia you are in and in Asia and globally.