Hire the best comedians for parties, birthdays, fundraisers, dinner dance, and any other private or corporate entertainment event in Australia. We have the most talented comedians working with us to provide world class entertainment for your event. Be ready to be impressed in your next event with our professional comedians.
Every Function Needs a Great Comedian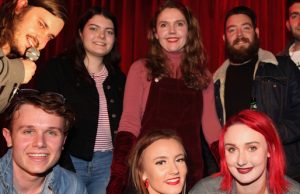 Laughter is a healing mechanism in itself. We are very proud to work with comedians who are funny, professional, and impressive.
Every function needs a great comedian and we have the right comedians in all shapes and sizes to meet your requirements.
It's all about creating fun, isn't it? Comedians know how to create a positive environment with the audience. We all love to laugh and comedy is something your guests will always remember.
Host a Comedy Show With Talented Comedians
The best thing about comedy is that it is ingrained in human nature. At the end of the day, everyone just wants to relax and leave their troubles aside, and this is definitely achievable through laughter. If you host a comedy show with our talented comedians, we can help you and your guests relax, and just laugh your problems away. They will leave feeling good about themselves, and with a terrific impression of the show.
Comedians Are The Best Doctors… Wait… What?
If laughter is the best medicine, then we have the best doctors. Our comedians will have you and your guests rolling in the aisles with the funniest jokes about just any topics. They are expert comedians when it comes to connecting with the audience, and sensing their reactions to see what really makes an impact. You can choose from a wide range of comedians, maybe you are looking for a corporate comedian or a stand up comedy show featuring one or several comedians, just give us a call.
Beside comedians, we offer other talented performances in different categories that will suit your particular corporate or private entertainment needs.
Let our experienced comedians entertain your guests at your next event. We have professional comedians available all over Australia and Asia. Whether you are in Sydney, Canberra, Melbourne, Brisbane, Perth, Tasmania, Gold Coast, Adelaide, or Asia. Get in touch with us now so we can book the best comedians for your next gathering or corporate event.
There is no function and or event too small or too big to handle. Our highest intention is to exceed your expectations from your initial contact with our Australian Entertainment Talent Agency to the professional entertainment such as Comedians and following up with our sincere thanks, appreciation and requesting any feedback you may have so we can continually provide outstanding service.
Your event or function means the world to us and just know we will always go beyond the call of duty to ensure your extremely happy with our service in whichever state of Australia you are in and in Asia and globally.