Hire the best Brazilian samba dancers for parties, birthdays, fundraisers, dinner dance, and any other private or corporate entertainment event in Australia. We have the most talented samba dancers working with us to provide world class entertainment for your event. Be ready to be impressed at your next event with our professional samba dancers.
Brazilian Samba Shows Are Vibrant and Fun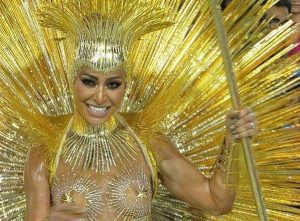 Samba Dancers, our Adelaide Brazilian Samba shows are vibrant, high energy, eye openers, and fun. It's a Samba Dance act that makes you want to go to Rio and dance the night away.
It's all that glitter, razzle and dazzle, fluorescent feathers and hips to move…cha cha cha samba style. You can also have a large drumming section to compliment the Samba Dancers and be blown away.
Where Does Samba Dancing Come From?
Samba is a rhythmical dance with African roots that originated in Brazil. Samba dancing combines certain African ritual moves traditionally accompanied by drums and a choir. Samba dancing outfits are full of colorful feathers and shiny ornaments that shift along the dancers' moves. Samba dancing is an expression of happiness and enjoyment transmitted in its rhythm.
Are You Looking For a Fun Samba Dance Act For Your Next Event?
Then our Samba dancers are the right way to go. They are ready to perform the most lively and energetic Samba dance moves and choreographies to leave your guests in awe and engage them into the rhythm. Our Samba dancers are experts and our main goal is to help you turn the occasion into a major event. Just tell us what kind of show you have in mind and we will arrange it for you, be it samba dancers alone or a vigorous drumming band to add to it.
Beside Brazilian samba dancers, we offer other talented performers in different categories that will suit your particular corporate or private entertainment needs.
Let our experienced samba dancers entertain your guests at your next event. We have professional samba dancers available all over Australia and Asia. Whether you are in Sydney, Canberra, Melbourne, Brisbane, Perth, Tasmania, Gold Coast, Adelaide, or Asia. Get in touch with us now so we can book the best samba dancers for your next gathering or corporate event.
There is no function and or event too small or too big to handle. Our highest intention is to exceed your expectations from your initial contact with our Australian Entertainment Talent Agency to the professional entertainment such as Samba Dancers and following up with our sincere thanks, appreciation and requesting any feedback you may have so we can continually provide outstanding service.
Your event or function means the world to us and just know we will always go beyond the call of duty to ensure your extremely happy with our service in whichever state of Australia you are in and in Asia and globally.