Hire the best DJs in Adelaide for birthdays, family reunions, dinner dance, parties, weddings, and any other private or corporate event. Our professional Adelaide DJs will provide first rate entertainment for your corporate event. Be ready to create great party memories with top DJs.
Choose the Right Wedding or Corporate DJ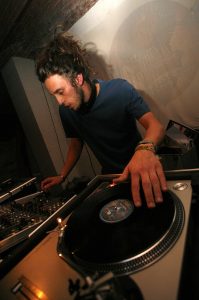 There are DJ's and then there are professional Adelaide DJ's. Choosing the right Adelaide DJ for your next function or party is crucial for creating the right vibe and energy for your guests. It can make or break a party and that's why we have experienced and carefully selected Adelaide DJ's to entertain your guests. Have a song request? Of course, just ask our experienced Adelaide DJ to utilize their vast musical libraries to meet your requests.
Whether it is a wedding, birthday, carnival, fundraiser, annual ball, dinner dance, corporate event, private function, product launch or a New Year's eve party, music makes it great. What is a party without music? Music is the mainstay of your party and getting it wrong can ruin the festivity. Many clients ask what is best, a band, an iPod or a DJ Adelaide. It all comes down to your budget and what type of music you want. For all styles of music direct to your office, home or function room, bet on Australian Entertainment Talent Agency.
We offer a premium DJ Hire Adelaide service, with Toppa-top DJs who play the right tunes to get people up and dancing. Wrapped in the music, guests stay longer and have fun throughout. You can have mediocre drinks and food, but not mediocre music. Our Adelaide DJs cater to all revellers so your party rocks. The more partiers on the dance floor, the more the energy and the more fun your bash will be. You will love every tune the DJ spins because you and your guests will be in control of the playlist.
Find the Perfect Party DJ
Even if you are not a music junkie, our DJs have you covered. They will grace your party with a music album of thousands of songs, covering everything from 60s classics to new chart hits. Your guests can make as many requests as they like to keep the party going. Adelaide is a large city, full of diverse people. Some are Hip Hop heads, some are Rock fanatics, others are Pop addicts…so it is understandable that finding the perfect party DJ in Adelaide can be challenging.
Adelaide DJs are Experienced and Up to date
Our DJs grace events on a weekly basis, so they are always conversant with the latest music and know which songs work with which crowds. For party animals, we have the guys for you. Adelaide party DJs spin the latest club bangers for nonstop revelling. There is nothing worse than an empty dance floor. So avoid hiring an amateur DJ or spinning the decks yourself. You will bore your audience. Besides spinning feel-good music, Adelaide DJ Hire offers speakers, party lights, smoke machines, wireless mics, and MC duties on request.
The DJs at Australian Entertainment Talent Agency are groovy, on time, and fit to be seen. They create your ideal playlist, take request from guests, fill the dance floor and make it a night to remember.
Beside Wedding DJs, Party DJs, and Corporate DJs we offer other talented shows and performances in different categories that will suit your particular corporate or private entertainment needs.
Let our experienced DJs entertain your guests at your next event. We have DJs available all over Australia and Asia. Whether you are in Sydney, Canberra, Melbourne, Brisbane, Perth, Tasmania, Gold Coast, Adelaide, or Asia. Get in touch with us now so we can book the best DJs for your next function or corporate event.
There is no function or event too small or too big to handle. We pride ourselves on exceeding your expectations from your initial contact with our Adelaide entertainment agency, to the professional booking entertainment such as Adelaide DJ Hire and following up with our sincere appreciation and requesting any feedback you may have so we can continually provide outstanding service in Adelaide.
Your event or function means the world to us and be assured we will always go beyond the call of duty to ensure you are completely satisfied with our service in Adelaide or whichever state of Australia you are in.  We also service Asia and the Middle East.