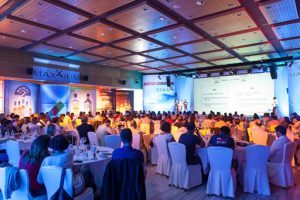 Hire the best corporate entertainment for parties, birthdays, fundraisers, dinner dance, and any other private or corporate entertainment event in Australia. We have the most talented performers working with us to provide world class corporate entertainment for your event. Be ready to be impressed in your next event with our professional performers.
Choose The Best When It Comes To Corporate Entertainment
Corporate Entertainment is a broad word however we like to think that corporate is all about being a professional Adelaide agency, and in our case masters of musical entertainment in Adelaide. Whether you are looking for a live band, DJ, floorshow or roving entertainment, we are here to impress you with the best corporate options. After all, you want to dazzle your guests and we will exceed your expectations.
Your Next Corporate Event Will Be A Total Success
When it comes to organizing events, planning a product launch, corporate team building events, conferences, award ceremonies or more, you have come to the right place. At the Australian Entertainment Talent Agency we pride ourselves on offering the most professional acts for corporate events. Our goal is for you to leave the best impression upon guests and make the show a memorable one.
We Offer a Broad Range of Acts For Corporate Entertainment
It is essential to hire the best talents for any kind of corporate event, that's why we have a broad selection of options to meet your corporate requirements. The possibilities are endless so it's just a matter of telling us what kind of show you have in mind, and we will arrange the best artists available. Choosing the right ones for each type of corporate event is paramount to success.
Beside corporate entertainment, we offer other talented performances in different categories that will suit your particular corporate or private entertainment needs.
Let our experienced musicians entertain your guests at your next event. We have professional entertainers available all over Australia and Asia. Whether you are in Sydney, Canberra, Melbourne, Brisbane, Perth, Tasmania, Gold Coast, Adelaide, or (cities in Asia…) Get in touch with us now so we can book the best corporate entertainment for your next gathering or corporate event.
There is no function or event too small or too big to for our experienced stagg to handle. Our intention is to exceed your expectations from your initial contact with our entertainment agency, to the professional entertainment such as Adelaide Corporate Entertainment and following up with our sincere thanks, appreciation and requesting any feedback you may have so we can continually provide outstanding service.
Your event or function means the world to us and just know we will always go beyond the call of duty to ensure your extremely happy with our service in whichever state of Australia you are in.  We have also worked and provide our services throughout Asia, the Middle East and internationally.