Hire the best instrumental music for parties, birthdays, fundraisers, dinner dance, and any other private or corporate entertainment event in Australia. We have the most talented instrumental musicians working with us to provide world class entertainment for your event. Be ready to be impressed at your next event with our professional instrumental musicians.
Looking for a Non-intrusive, Entertaining Instrumentalist For Your Next Event?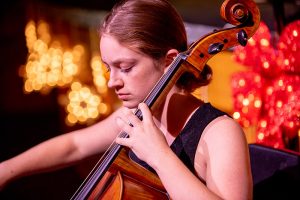 From a guitarist or classical pianists to easy listening or even lounge music or how about a harpist for your wedding? What about a Bagpipe player?  Yes, it's true, we also have bagpipe players. Having a Mexican Latin theme? We also have Latin Instrumental entertaining guitarists.
Why Hire Instrumental Music?
Instrumental music pleases all types of audiences and enhances the ambiance of the event. It is calm and nice to listen to and what's best about it is that you can keep a conversation easily. Your guests will feel relaxed and at ease during the event. Our aim is to offer the best entertainment with our professional instrumentalists to help you succeed at your next event.
Types of Instrumental Music Performers
Our instrumental performers are diverse and have plenty of experience, we offer a vast selection of instrumental music. We have solo performers, duos, instrumental bands and string quartets, and much more. Simply tell us what you are searching, and we will cover it for you without fail. We have the right type of instrumental music for the event you have in mind. 
Beside instrumental music, we offer other talented acts in different categories that will suit your particular corporate or private entertainment needs.
Let our experienced instrumental music performers entertain your guests at your next event. We have professional instrumentalists available all over Australia and Asia. Whether you are in Sydney, Canberra, Melbourne, Brisbane, Perth, Tasmania, Gold Coast, Adelaide, or Asia. Get in touch with us now so we can book the best instrumental musicians for your next gathering or corporate event.
There is no function and or event too small or too big to handle. Our highest intention is to exceed your expectations from your initial contact with our Australian Entertainment Talent Agency to the professional entertainment such as Instrumental Music and following up with our sincere thanks, appreciation and requesting any feedback you may have so we can continually provide outstanding service.
Your event or function means the world to us and just know we will always go beyond the call of duty to ensure your extremely happy with our service in whichever state of Australia you are in and in Asia and globally.